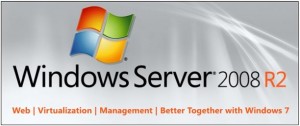 There has been a lot of discussion about running Exchange 2003 SP2 on a Windows 2003 server while upgrading the domain to Windows 2008 R2 native mode. There are two real authorities that I rely upon and unfortunately there is disagreement.
First is Microsoft TechNet. According to their Exchange Server Supportability Matrix, last updated on 12-09-2009, it clearly shows that the Windows Server 2008 Forest Functional Level is not supported for Exchange 2003 Sp2.
Second is the Microsoft Exchange Team Blog. According to an entry from 11/30/2009, they made several updates to the supportability matrix which includes support for writable Windows 2008 R2 Active Directory Servers. This news was widely applauded by customers, including myself.
So, I made the decision to upgrade my domain from Windows 2003 SP2 to Windows 2008 R2. So, I installed a new server, joined it to the domain and promoted it to a domain controller. I moved all of the functional roles to the new server and then demoted my Windows 2003 server to a member server. Next, I upgraded the functional level of the domain to 2008 R2 and waited for the fireworks or the calm…
Well, everything behaved quite normally. User accounts did not act any differently on XP, Vista or Windows 7. Users continued to function without noticing any real differences. I was prepared to claim victory and give the nod to the information from the Microsoft Exchange Team.
That is, until a new user needed to be added to my domain and given a mailbox. As usual, I went to my mail server and used the AD Users and Computers utility to add the user. I created everything, including the mailbox and waited for everything to sync. It never did. This is a very small network and things take just a few minutes to execute. I waited for over two hours and still no mailbox. I tried different variations and ways to make this work, but nothing would or could create a mailbox on the Exchange server. Just to keep things running, I had a few test accounts set up from earlier, so I deleted one of those accounts and re-associated its mailbox with my new user. That worked and kept my environment operational. I commented on the Microsoft Exchange Team Blog article, but have not received any responses. There are no items in any of the event logs or other indications on either server to diagnose what went wrong or where the error occurred or what the error was. Just silence.
I found a similar article where another used had the same problem, but I am unable to find that URL for reference. If you've had a similar problem or have other references to this issue, please pass them along.
For now, I still have a working environment and my old Windows 2003 domain controller has been completely decommissioned and turned off. I am moving onward and upward in my quest to be on the latest Microsoft technology. So, my next venture will be to install Microsoft Exchange 2010 on a Windows 2008 R2 server and pull out my old Exchange 2003 server. Wish me luck.

Related articles by Zemanta